Welcome to the Official Website of
The Hanson Family - Western Swing, Cowboy Yodeling & Blazing Harmony
Winners of the 2017 Academy of Western Artists Duo/Group of the Year, the Western Music Association Crescendo Award, the Kamloops Cowboy Festival Rising Star Award and 3 time winners of the WMA 
Marilyn Tuttle, Best of the Best Harmony Award
Their latest album, "

Rope that Rhythm"

 reached #6 on the Western Music Charts

 

(based on worldwide radio play)
  

Thank you Western Music Association

 for honoring us with the 2016 Marilyn Tuttle "Best of the Best" Harmony Award! We are so humbled by the amazing love and support from our WMA family and all of our friends and fans around the world!


 
You all did such an awesome job on your new cd. Your voices blend so well together. I am so blown away with the yodeling Daniel, Theresa and Lisa. You are the best I have heard of all of the young people I have listened to.  Shirley Field – Canadian Female Yodeling Champion, 1950 and WMA International Female Yodeling Champion 1993.
The Hanson Family knocked folks off their seats with their close family harmony and near perfect yodeling.  Young Daniel Hanson, the current International Youth Yodeling Champion, brought looks of amazement to the faces of all.  Coast Fork Cowboy Festival, reported in Cowboy Troubadour - Vol. 1 Number 3
                          TOTALLY impressed, I have never heard such clarity in yodeling, your talents and voice are terrific.  Kenn L
Absolutely loved your show last night!  Melva S.
I just love your sound and of course your harmonies....Donna "Sisters of the Silver Sage"
Have you ever considered visiting England? You\'d be awfully welcome and it would be lovely to see you. I\'ve listened to your rendition of Shenandoah over and over - it\'s sublime. Jonathan P.
I had the joy of watching and hearing you perform at the OR State Fair, what a treat.  Carla M.
                          The show last night was over the top!  I didn't realize what I was missing by not coming to your performances.  Maggie T.
We have only just discovered your website via your youtube clip and we would like to say how impressed we are with your lovely voices.  If you ever have the desire to come to New Zealand, please let us know that we may serve you all. May God continue to pour out His abundant blessings on you.  Daniel & Roseanne G.
Your daughters' voices still reach me to the core.  Dan D.
It was such a pleasure to work with you on this project; not only because of your musical talent, but because of your example of a loving family life.  God bless you in all you do.  Lisa M.


~ Star Spangled Courage ~

An original patriotic single from Lisa Rose Hanson was released just in time for Independence Day! Thanks for watching, and please share this powerful song and video via email, Facebook, social media or carrier pigeon.
 

When so much we love hangs in the balance, and our Beautiful Country needs heroism and sacrifice on every front......we respond with Patriotic love of God and country, star spangled courage and gratefulness for those who made the ultimate sacrifice. We must persevere through pain and hurt, as those who built this country with their blood have done before. We fight for a belief in true freedom. That freedom will erode if we stand by and do nothing.

Want to know more about the song? You'll find it all at: www.starspangledcourage.com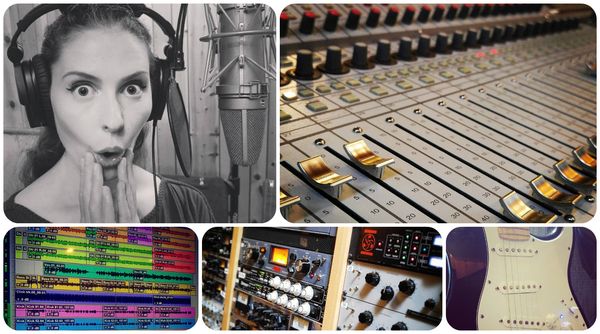 Connect with                        
                    The Hanson Family                                                      Website Views